About Manufacture Results & Al Lenac
If you're at this website, it's likely because you've known me personally or heard of us through someone you know.  The culture we're building is to be professional and have some fun along the way as we learn together and work on creating win/win scenarios. You can click here to see some of our work recently if you are interested.
Our Values
Values might be personal or in business we might call it a culture. It's ultimately the "North Star" and your navigational point for all things you do. Special thanks to Matt Paknis for showing me the way.
Collaboration
"Many hands make for light work."
Understand that you're a part of something bigger and bring your network together on common ground to create win/win scenarios.
Learning
One learns by listening, doing and trying. Be rested and open to change and opportunities.
My expertise is my ability to communicate and understand the expertise of others to see when their knowledge and talents can best be utilized. You don't need to be the smartest person in the room if you can surround yourself with good communicators who can communicate and simplify the complex.
Light-heartedness
Play loose – Winners typically smile and laugh.
Work should not be hard or considered shear drudgery. Playing hard is energizing and easy while working hard is tiring and requires much effort. Long term gains come from playing, happiness and winning.
Entrepreneurial
Move with purpose, fall forward.
Freedom, courage and decisiveness are wonderful traits. Confidence to be flexible and move forward for betterment of others is energizing.
Care to do an exercise in uncovering your values?
More About Al Lenac
Al's career has covered over 20 years of extensive industrial engineering experience working for high-profile companies such as Ingersoll-Rand and Saint-Gobain. Al has a Bachelor Degree in Engineering Technology and is knowledgeable in Lean, ISO and Six Sigma methodology. A true nerd at heart, he also possesses multiple patents.
His engineering background and hands-on experience with product and process innovations uniquely positions him to help client's define their qualifying activities for R&D Tax Credits. Al works closely with CPA's and manages client relationships in the greater NYC area in advising them on the tax regulations and how to gain maximum benefits from the federal and state R&D tax incentives.
But Al is much more than an engineer and tax credit guy; he loves to goof off and definitely doesn't take life too seriously. Goats seem to follow him around wherever he goes, he's a master mixologist (he's arguably more proud of his mixology degree than his engineering one), and he never says no to an opportunity to connect with new people and help them grow their networks.
With Manufacture Results, Al is hoping to utilize his values of collaboration, learning, light-heartedness, and entrepreneurship to assist people not only with R&D Tax Credits and Cost Segregation Analysis, but to help guide them to achieving their professional and personal goals.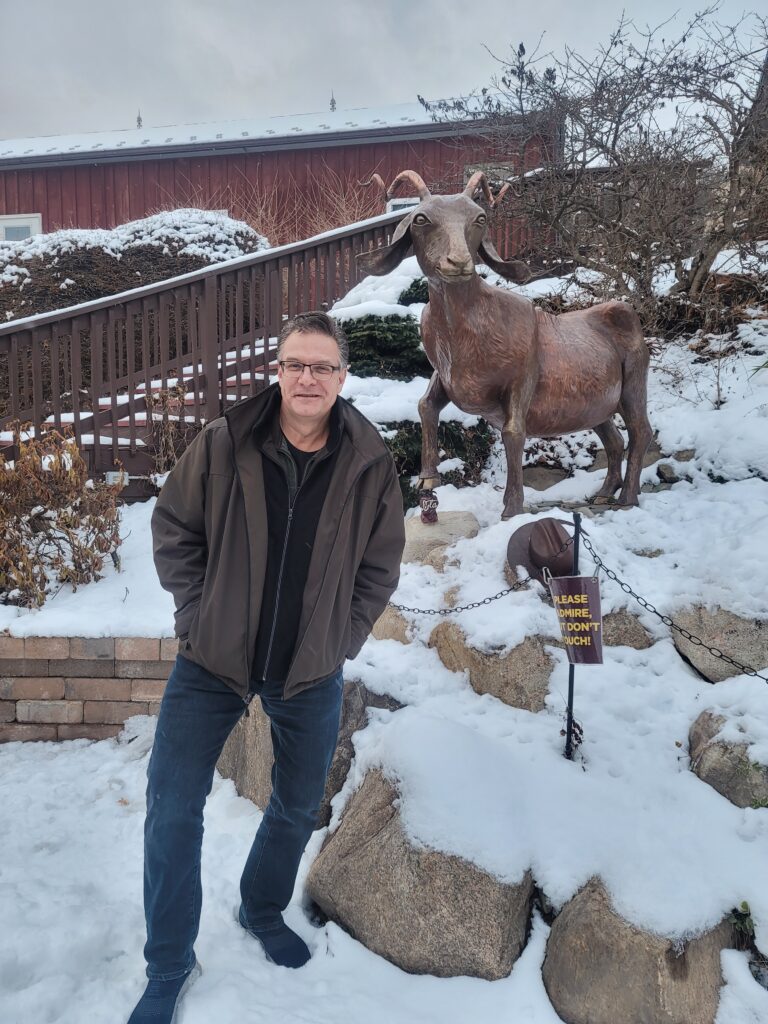 Trying to get in touch with us?
Love the look of this website? My daughter Alyssa Lenac built it for me, so also feel free to contact us if you're looking for digital marketing assistance…I'm happy to connect you!